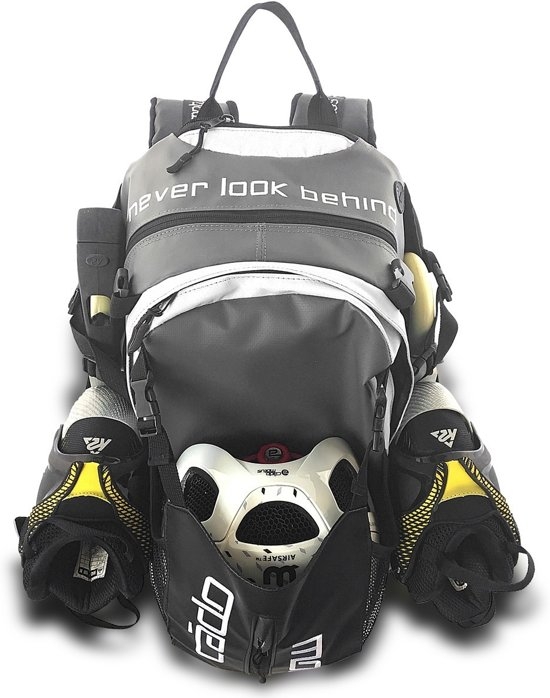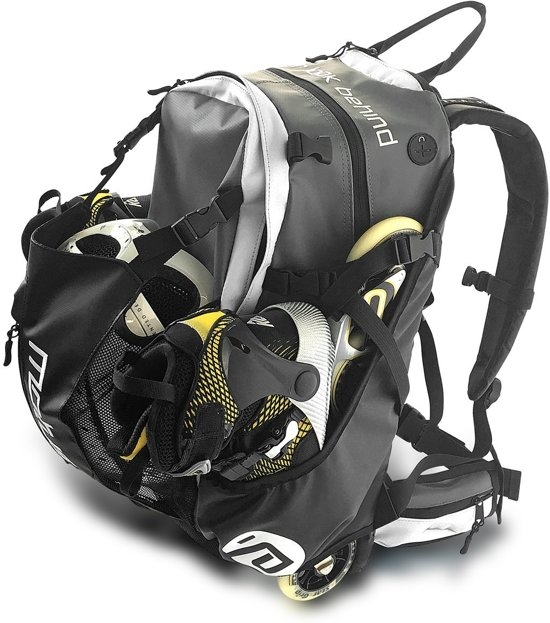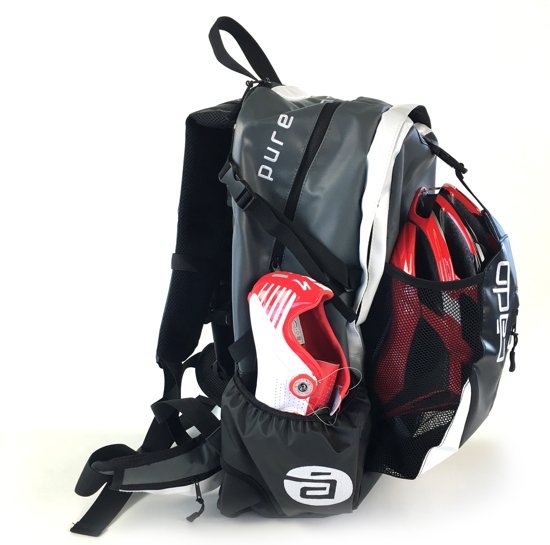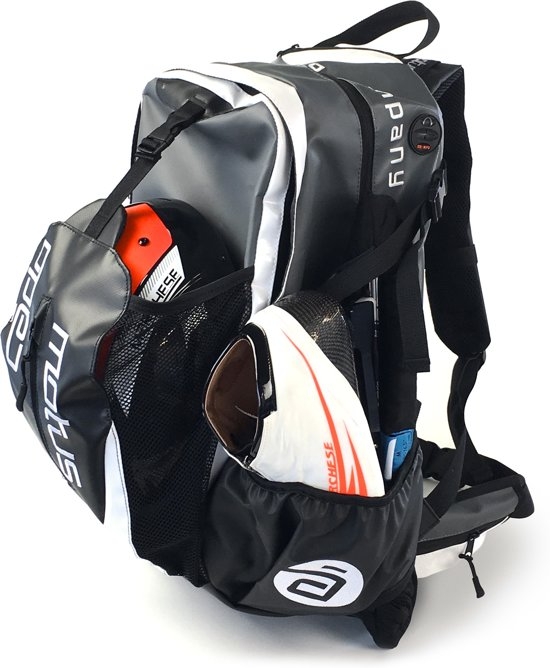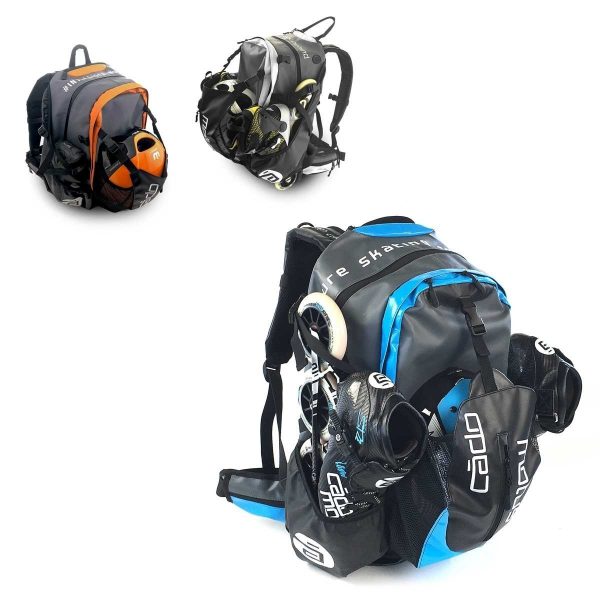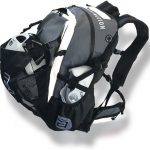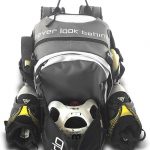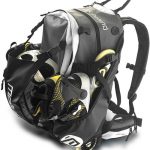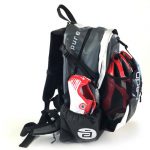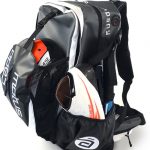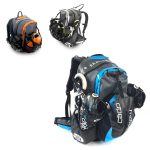 Waterflow Race Day Gear Bag | White
€99,95
This IP64 waterproof race day bag for cyclists or skaters will assist you in any way you want and on any adventure you go. The backpack will fit all your gear and is light, comfortable and will strap up around your waist. It's water resistant and has coated zippers so take what you want, when and whenever you want. Traveling to a training or race, riding to work or on hiking adventures. The water resistant backpack for road and mountain bike riding, inline and ice speedskating, for speed and casual.
Waterflow backpacks are provided with a lightweight aluminum chassis that will divide the pressure on your back and shoulders evenly. This airflow frame makes the gear bag very comfortable to carry, its feels light like a feather. The firm, yet comfortable hip and shoulder straps, make these backpacks very bike friendly. All straps are adjustable, so it has the capability to have the perfect fit on anyone.
Description
Additional information
Reviews (0)
Description
The 2019 Waterflow Backpack represents the best of everything you expect from Cádo Motus – Function, Quality, Durability and Style.
Made from water-repellent tarpaulin, it's light and strong, made to be the bag that holds a career-full of memories. It's designed with comfort in mind, from the padded, double-stuffed shoulder straps to the back-supporting airflow rack. The Waterflow backpack is easy to wear, even when it's loaded to the hilt and needs to be carried further than from the bus to the bench.
Gear stays dry with high-quality, tough and water resistant truck-tarpaulin
Industrial grade nylon straps and clips keep everything stowed in its place
Side mount boot stirrups and heavy duty straps & buckles keep your skate set-up secure
The adjustable helmet pouch has nylon mesh side panels to allow for quick & easy post-race drying
Many different pockets and clips for tools, bearings, wallets, keys, documents and medals
Ergonomic wrap-around support belt relieves stress on the shoulders and back when worn
Zippers and clips that won't stick or strip, maintain their function for life
Compact design perfect for airline overhead stowage compartments
2016 color palette: Black & Grey with the flashy Cádo Motus Cyan Blue, Electric Pink or Glacier White