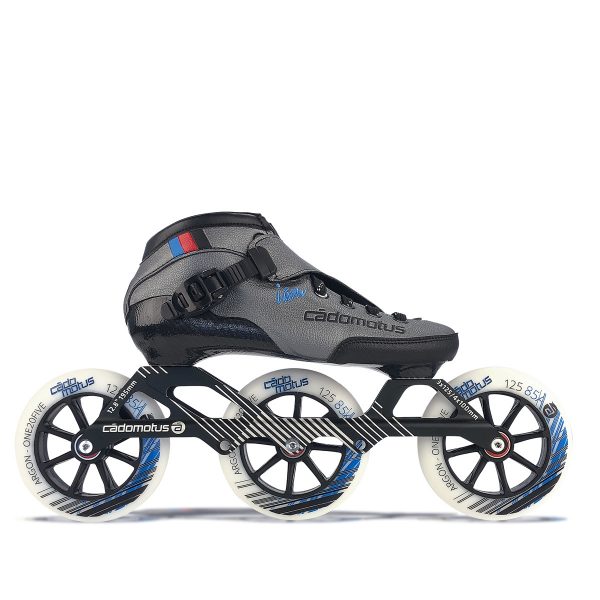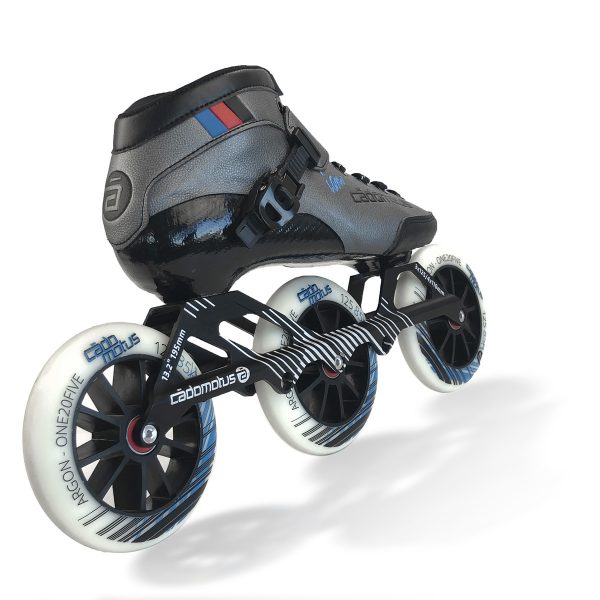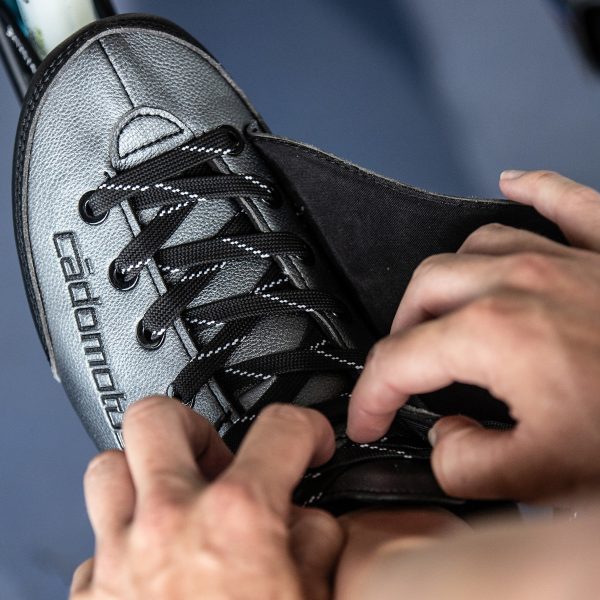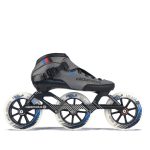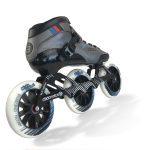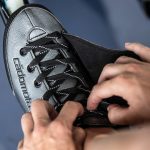 CadoMotus Versatile-3 skeeler 3x125mm
€379,00
Specificaties
| | |
| --- | --- |
| Maatserie | 37-47 |
| Wheel setup | 3×125 |
| Max. wielmaat | 125 |
| Lengte (in) | 12.8 (37-40) | 13.2 (41-47) |
| Pitch (mm) | 11 |
| Vervormbaarheid | Hiel+enkel |
| Shell composiet | Glassfiber |
| Upper fabric | Microfiber leer |
| Boot liner | Neoprene |
| Closure | Ratchet buckle+laces |
Description
Additional information
Reviews (0)
Description
Beschrijving
Verbeter je techniek. Deze skate is ontworpen om je sneller, goed te leren skeeleren op een hoger niveau. Kies voor de Versatile-3 met lage schoen als je al meer ervaring hebt op skeelers.
Veelzijdig. Met de Versatile skeeler beslis je binnen no-time of je wilt skaten op drie of vier wielen en van welke grootte.
Stabiliteit. Met vier wielen van 100mm in je frame sta je lager, stabieler, en heb je meer grip. Dit is de ideale setup als je voor het eerst op skeelers staat.
Double Push. Met drie wielen in het frame van de Cádomotus Versatile skeeler leer je sneller de techniek van het double pushen en ga je harder. Op 3×125 haal je de hoogste snelheid!
Wedstrijdproof. Al meer dan een decennium gevestigd als een merk van wereldklasse in de skeelersport. Betrouwbaar. Gerespecteerd.
Met de Versatile skate kies je binnen no-time of je wilt skaten op vier wielen van 100 of 110 millimeter of drie wielen van 125 millimeter. De skeelerschoen biedt meer steun rond de enkel voor rijders die nog niet zo lang skeeleren.
Je kiest voor vier wielen om te werken aan je techniek en stabiliteit, en voor drie wielen als je de stap naar grotere wielen wilt maken, maar nog niet toe bent aan het extra gewicht dat het met zich mee bent, en je wilt blijven werken aan souplesse en techniek.
Je leert hoe de diameter van je skeeler wielen, de hoogte van je frame en gewicht je techniek en snelheid beïnvloeden. Het helpt je om meer controle te krijgen over je materiaal, iets dat professionals jaren kost en wat uiteindelijk het verschil maakt tussen winnen of verliezen. Dit zijn belangrijke lessen die je moet leren en dat kan nu, met één en hetzelfde frame. Het TR3 frame helpt je om deze fundamentele zaken onder controle te krijgen.
Op 4×100 ben je stabieler en kan je krachtiger afzetten, je ervaart meer druk
Op 3×110 ben je wendbaar en lichtvoetiger en werk je het beste aan souplesse op hogere snelheid
Op 3×125 haal je de hoogste topsnelheid als je sterk genoeg bent
De handgemaakte skeelerschoen met een vervormbare composiet kuipzool. De schoen is no-nonsense. Om een jaren doorontwikkelde leest is een glassfiber kuip gelamineerd die volledig vervormbaar is. Dat is eigenlijk alles wat je wilt. Voor een hele scherpe prijs-kwaliteitverhouding.
Versatile and Agility-3 modellen zijn verkrijgbaar in de volgende configuraties:
4×100
Maten 37-42 12.8"/325mm (3×125 past ook)
3×125
Maten 37-40 12.8"/325mm (4×100 past ook)
Maten 41-47 13.2"/335mm (4×110 past ook)